NEWS 2023
12/11/2023 Leigh Canine Society Open Show
Grassyards Harbour Lights over Cesarka (Lewis) – 1st Puppy Dog and Best Puppy Dog
Thanks to the Judge Mrs Lindsay Wedge (Riverscharm)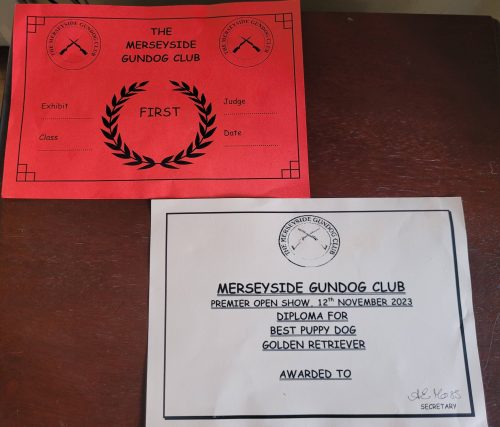 ---
 05/11/2023Berkshire Downs & Chilterns Golden Retriever Club Championship Show
Grassyard Harbour Lights over Cesarka (Lewis) – 2nd Minor Puppy Dog, 2nd Puppy Dog, 1st Maiden Dog and 1st Novice Dog
Thanks to the Judge Cheryl Bawden (Carthill)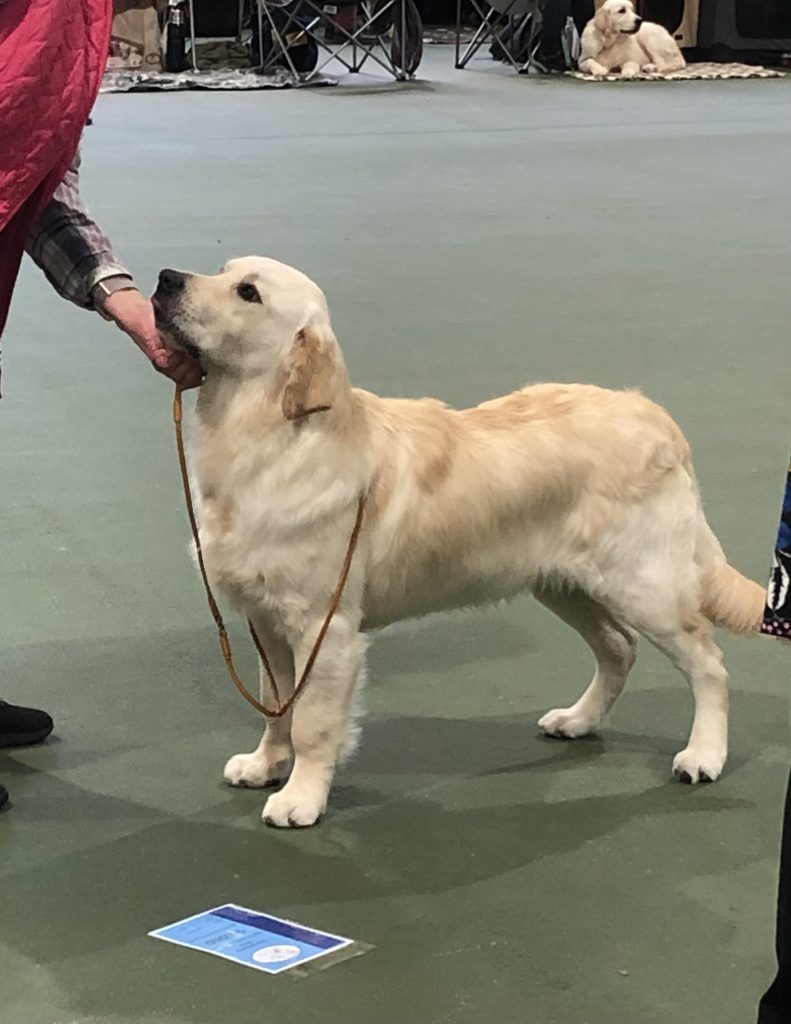 ---
27/10/2023 Midland Counties Championship ShowDarthill)
Grassyards Harbour Lights over Cesarka (Lewis) – 2nd Minor Puppy Dog and 4th Puppy Dog.  CRUFTS QUALIFIED 2024
Thanks to the Judge Mrs Jean Griggs (Mulfield)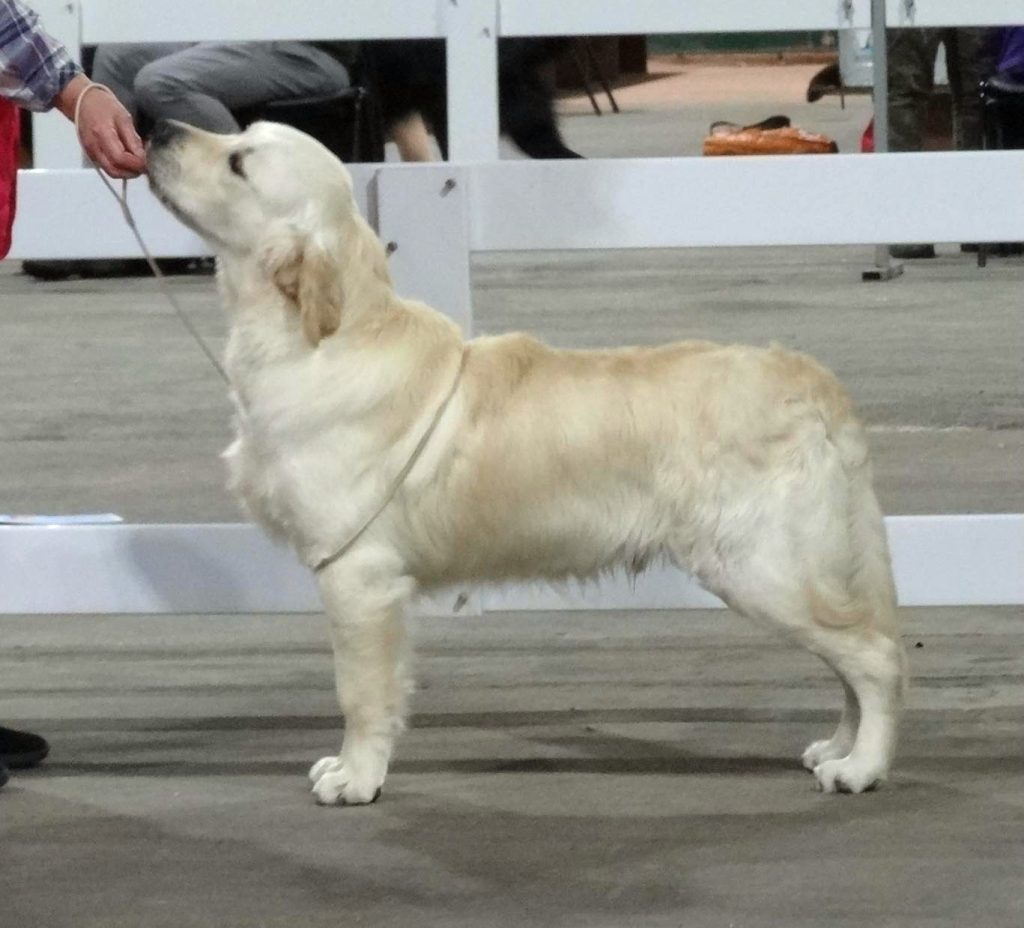 ---
15/10/2023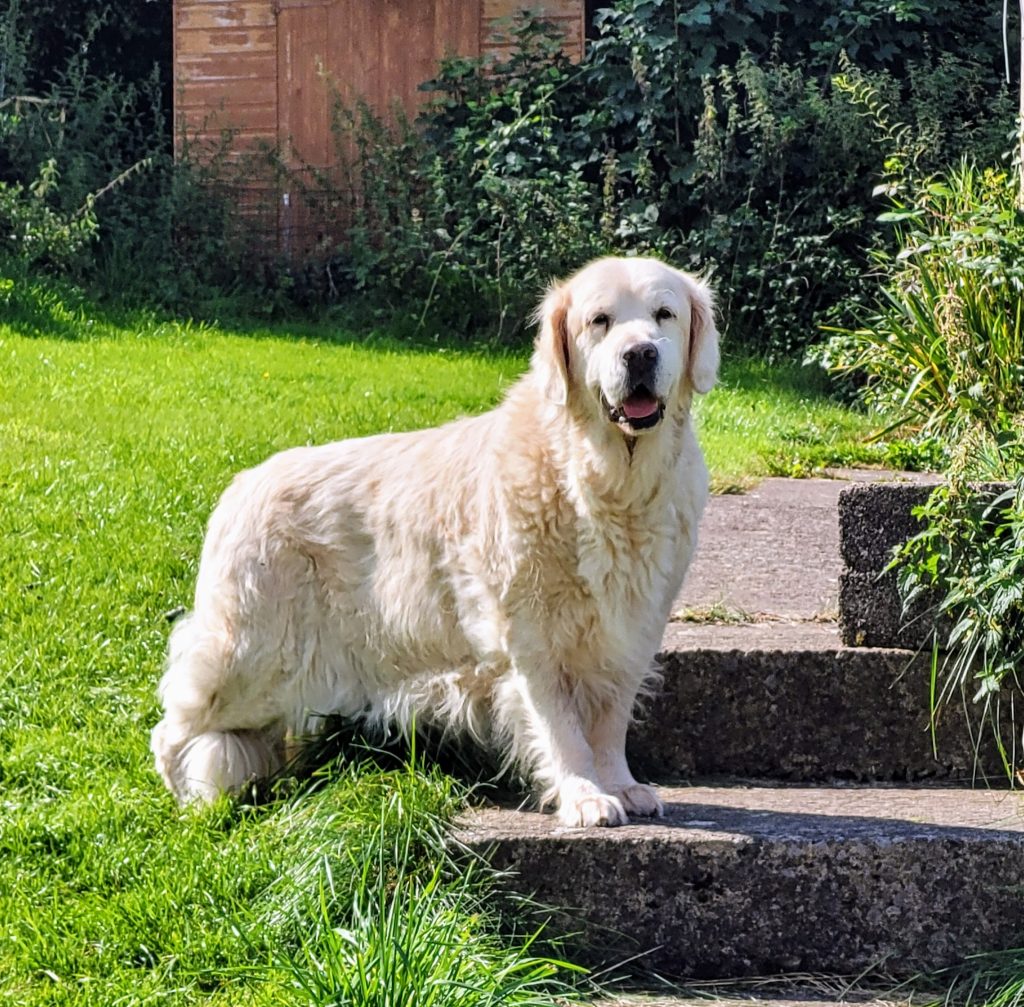 Heartbroken to say we have lost our Georgie. 09/05/2010-15/10/2023. She is now reunited with her Mum Ellie and her very best pal in the world, Lexi. Honestly can't say too much as the loss of another girl this year is just too much. She was loved to the moon and back. Goodnight precious girl, you'll never be forgotten. Till we meet again
---
14/09/23 Darlington Championship Show
Cesarka Sea Shanty (Alfie) – 3rd Graduate Dog
Thanks to the Judge Mr D Taylor
---
09/08/2023  United Retriever Club Championship Show
Cesarka Sea Shanty JW (Alfie) – 3rd Graduate Class
Thanks to the Judge Mary Neil (Moloko)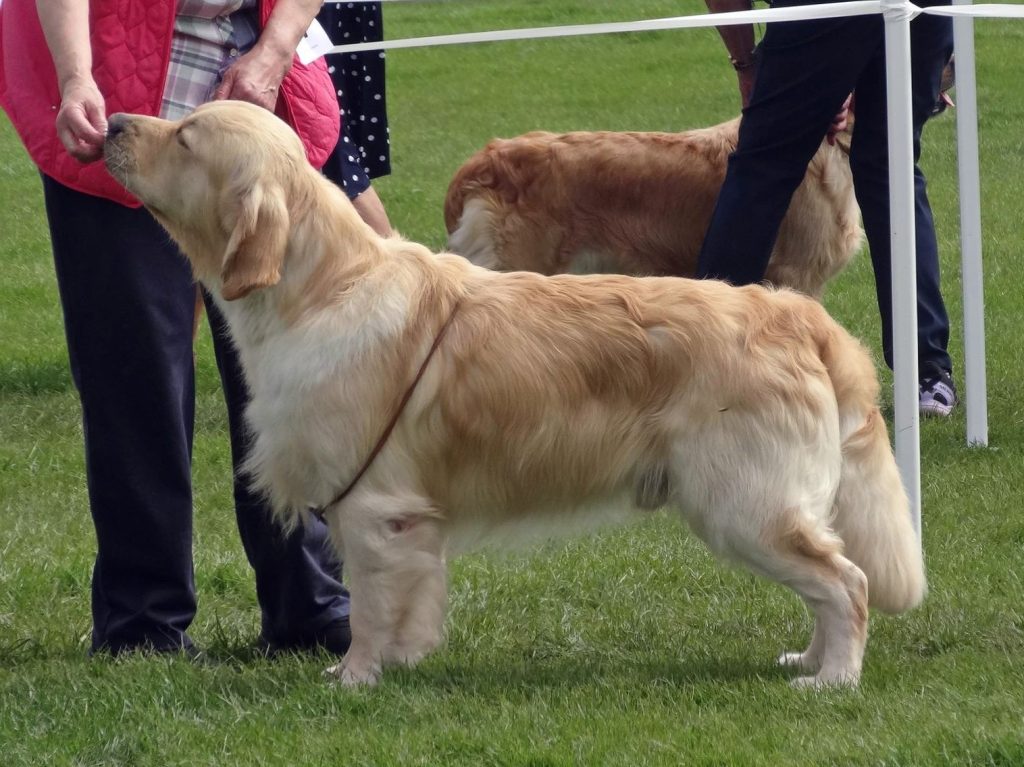 ---
08/07/2023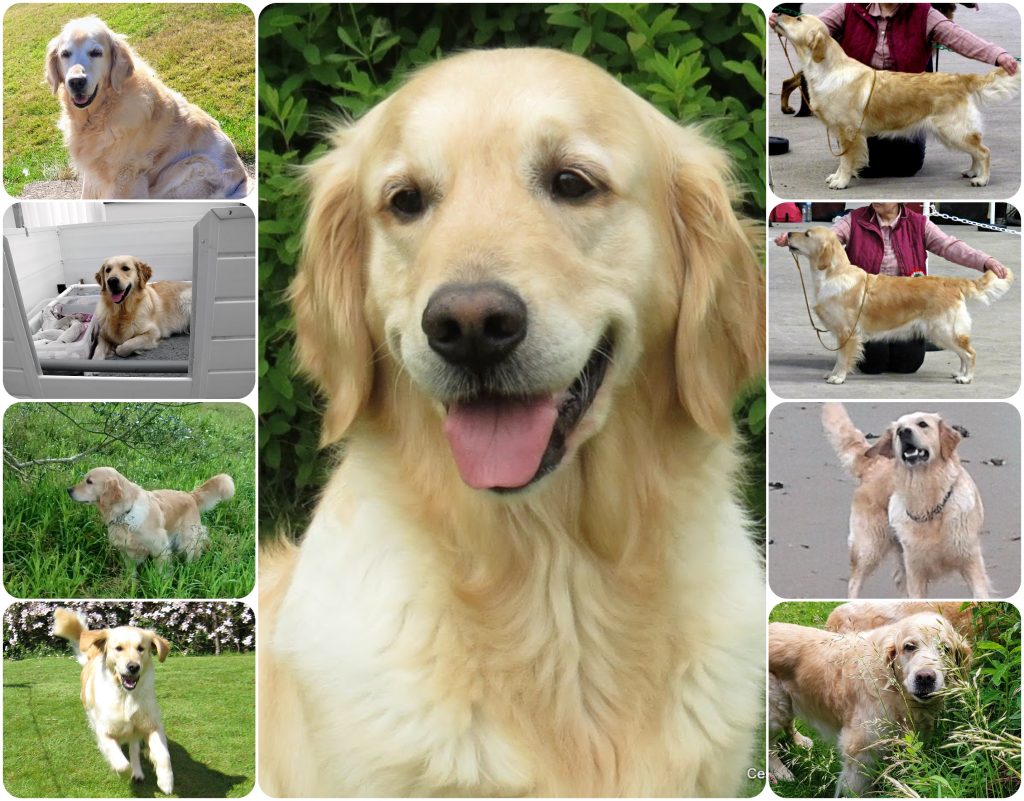 'DOTTY'
(Cesarka Funny Girl) 22/09/2009 – 08/07/2023
Heartbroken that we've had to say goodnight to our very special Dotty. A sweeter, gentler, kinder girl you could ever wish to meet. She was one in a million who gave us so much and wanted for nothing in return. We will miss her so very much. Run free beautiful girl, until we meet again…we will look for you in the stars until then. 
---
09/05/2023 BIRMINGHAM NATIONAL CHAMPIONSHIP SHOW
)Cesarka Sea Shanty (Alfie) – VHC Graduate Dog
Thanks to the Judge Caron French (Caffimbra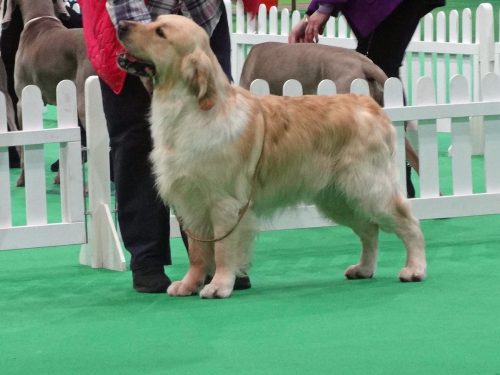 09/04/2023.North West Golden Retriever Club
Cesarka Sea Shanty (Alfie) – 3rd Graduate Dog
Thanks to the Judge Mrs Janet Bradwell (Beamsley)
---
02/04/2023 Yorkshire Golden Retriever Club Championship Show
Cesarka Sea Shanty JW (Alfie) – 2nd Graduate Dog
Our thanks to the Judge Mrs Heather Morrison (Kaparla) [Australia]. 
Alfie's critique from the Judge
2 Williams Cesarka Sea Shanty JW (Sh Ch Billy Elliot De Ria Vela (Imp Esp) JW x Cesarka Pin Up Girl JW) Another attractive athletic boy of excellent quality exhibiting strong bone and substance. Pretty mid gold colour with a gorgeous head and expression from bright alert eyes, a winter nose. He has very good angulation of forequarters and hindquarters, short powerful hocks and superb tight cat feet. Moved with power and purpose showing excellent reach and drive. Liked him a lot.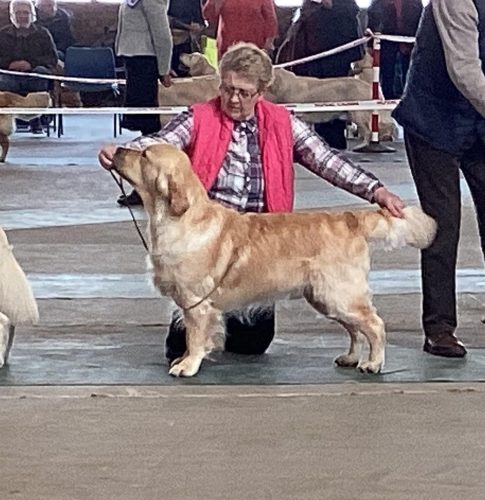 A short video of Alfie moving at the show
---
09/03/2023
​Another really sad day here at Cesarka. Yesterday we had to say goodbye to our little Lexi (Chargoldlie Little Seren over Cesarka 29/12/2009 – 08/03/2023).  We knew the day was coming but it's never easy.  She was the most gentle, loving little girl ever, but oh so stubborn at times!  She always did things her way and no changing her .She did well in the show ring, but at 2 1/2 had pyometra whilst in season and had to be spayed.  After that her coat was like a sheep.  
Lexi loved everyone she met and especially enjoyed her walks alongside the golf course.  However if you didn't watch her, she was off down to the beach,  where she became completely deaf to your calling LOL.  Such a character that can't be replaced.  We're all going to really miss her so much, especially her best friend, our Georgie.   RIP baby girl.  Till we meet again.  You'll never be forgotten
---
19/01/2023
Cesarka Ellie May 26/05/2008 – 19/01/2023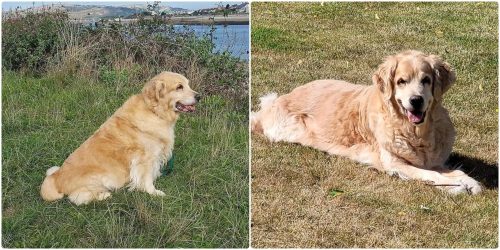 No words will ever be able to describe just how much Ellie meant to me, she was my soul mate, my heart dog, my very best friend in the whole wide world; so it's with the heaviest of hearts that I'm letting you know that our  our precious girl gained her wings  for Rainbow Bridge.
Ellie was the most beautiful, kind, patient, sweet, loving girl you'd ever wish to meet; she never put a foot wrong in her whole life and had an almost ethereal presence about her with the most soulful eyes, she was my shadow, my confidante, my most special & precious girl; absolutely perfect in every way, there will never be another girl like Ellie-May.
Run free darling girl, until we meet again. Shine brightly up there like you did here on earth.
You meant so very much to both us and will be loved & missed forever & always…xxx